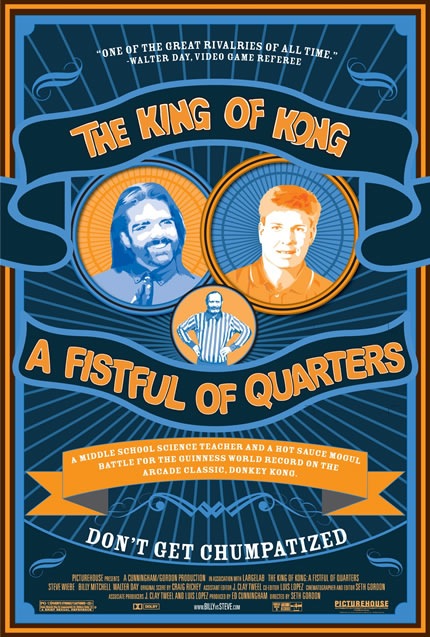 :: Jason's Movie Corner : KING OF KONG ::
I recently watched a film called
The King of Kong.
Before I tell you what it is about, I need to let you know that the team that worked on this film did a fantastic job of keeping the viewer in suspense through the whole presentation. Not only did I enjoy this flick, but so did my wife.
With that being said...
This film is a documentary about an every day fellow deciding he's going to be the world record on the retro video game
Donkey Kong
. Sounds silly, right? This film is anything but silly. The crew takes the whole documentary very seriously, which allowed them to get some incredible scenes on tape. They pit this every day "Joe" (who has a wife, house and kids) against the reigning world champion (from 20+ years ago).
If you have ever aspired to do one great thing in your life, you will relate to the main character. I'm not going to tell you the outcome, because they do such a wonderful job of keeping you at th edge of you seat. Go rent it today. It just came out on DVD a few weeks ago. One of the best films I've seen all year. I imagine it will be nominated for something.
Check out the trailer